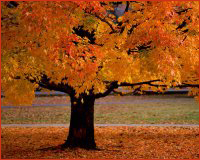 NEWS FLASH from Russ Medical and Sport Massage Clinic:
 9/20 & 9/21/2012 (Thursday & Friday): We have massage therapy appointments available for these dates!
Autumn lawn work is coming to a yard near you SOON! Regular massage therapy can help you avoid an over-use injury this fall. Get in for your fall tune-up today!
We are conveniently located on main street Beaver, PA across from the Courthouse.
                                                                     Give us a call today at 724-774-8470.