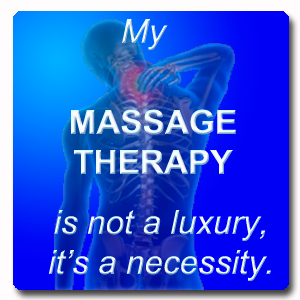 Why do you get a massage? Please leave a comment!
A lot of our clients/patients use massage therapy to manage their various types of pain.
Our patients regularly comment that friends, family and co-workers think they are so
fortunate to be able to pamper themselves on such a regular basis, when in fact, their
regular massage therapy is necessary for them to function as normally as they possibly can.
About Richard Russ:
Richard Russ is a massage therapist and the owner of Russ Medical and Sport Massage Clinic. Learn more about him here and connect with him on Facebook, Twitter, Google+,  LinkedIn. Email Richard at info@beavercountymassage.com.