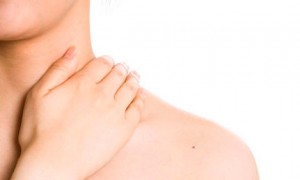 The winter season is in full swing and some of our clients here at Russ Medical and Sport Massage Clinic have been reporting more frequent headaches, neck pain, shoulder pain, back pain and stiffness.
Clients are reporting an increase in these painful conditions for a number of reasons!
During the winter months, our activities change. People are spending more time indoors reading, working on their electronic devices, (computers, tablets, gaming systems and smart phones) and watching more television. Unfortunately, we do not always practice the best posture while engaging in these static and repetitive activities. Furthermore, during the colder winter months there is a greater chance that our neck and shoulders can be exposed to cold temperatures while we are out-of-doors. This can occur while we are shoveling snow, commuting to our various destinations or enjoying winter activities in the great outdoors.
If you can relate to any these scenarios, here are a few suggestions you might want to keep in mind:
1- Be aware of your POSTURE. If you can catch yourself practicing poor posture, you can correct yourself.
2- Take occasional BREAKS from static or repetitive activities. Get up and move around for a few minutes, then resume your activity.
3- Keep your neck and shoulders covered and WARM when out-of-doors. Exposing these body parts to prolonged cold temperatures can contribute to the muscles becoming spasmodic and painful.
4- STRETCH the sore, tight, stiff areas of your body. Below is a chart of some stretches that may be helpful.
Some of us are winter people that revel in the activities that the season brings, some of us tend to want to stay indoors and hibernate through the winter season. No matter which you are, winter can be a lot more fun if you have less pain. Enjoy the season!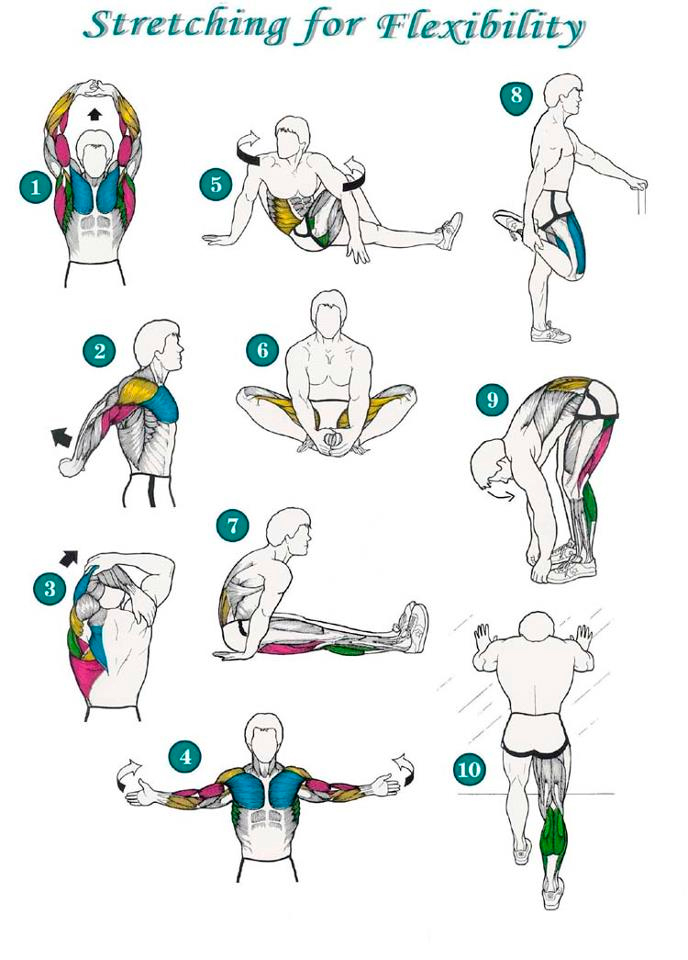 About Richard Russ:
Richard Russ is a massage therapist and the owner of Russ Medical and Sport Massage Clinic. Learn more about him here and connect with him on Facebook, Twitter, Google+, and  LinkedIn. Email Richard at info@beavercountymassage.com.
{ 0 comments }