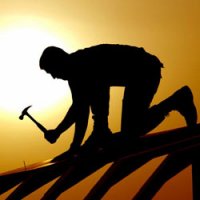 Most homeowners know all too well that every season of the year brings with it seasonal home improvement, maintenance activities and duties.
Spring with gardening and landscaping
Summer with home improvement projects and lawn maintenance
Fall with leaf raking and winterization and
Winter, (if you live where there is snowfall) snow removal
Just to name a few.
All of these activities carry with them the potential to leave you suffering with a repetitive strain injury or RSI. If you do too much too quickly, use improper body mechanics or are deconditioned to that particular activity.
Here at Russ Medical and Sport Massage Clinic, it is a weekly occurrence that a patient walks into our clinic complaining of pain in a body part and states that, "it is a direct result of their latest home improvement project."
According to the US Department of Labor, " RSIs account for one in four lost-time injuries and illnesses reported by employers to the Bureau of Labor Statistics, 615,000 in 1993. Of that number, 65 percent involved backs and 32 percent involved upper extremities."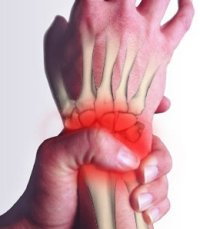 Mosby's Dental Dictionary, 2nd edition defines repetitive strain injury as:
Repetitive strain injury (RSI)-n a loose group of injuries that occur to muscles, nerves, and tendons as a result of repetitive movements of particular body parts. It is caused or aggravated by frequently repeated movements, such as computer strokes or the use of vibrating equipment. Symptoms include pain, tingling, or swelling of the affected body part. Also known as
overuse syndrome or
cumulative trauma disorder.
To avoid having to rehab a repetitive strain injury, listen to your body when you are performing strenuous or repetitive activity. If your muscles begin to burn, ache, pinch or become weak, stop and rest.
Try stretching the affected area(s). You can find a full body stretch routine on our website at: http://www.beavercountymassage.com/stretching-illustrations/
If you do find yourself dealing with an RSI remember the acronym R.I.C.E:
R- Rest from or adjust the pace of the offending activity.
I- Ice the affected area for twenty-minutes on and twenty-minutes off as needed.
C- Compression, via an elastic wrap or sleeve to reduce swelling of the body part when applicable.
E- Elevate the affected area when applicable, to allow gravity to assist with reducing the inflammation.
If the self-help approach mentioned above does not seem to relieve your symptoms call your doctor and set up an appointment. It is not uncommon for an RSI to need medical intervention to manage the inflammation and tissue damage.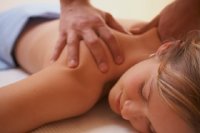 Since many repetitive strain injuries are diagnosed as soft-tissue injuries, treatments that focus on those tissues can be helpful. Massage therapy can be beneficial in numerous ways. Massage therapy is a type of therapy that can relieve stress, lessen pain, help prevent injury, and speed the healing process. In certain cases, massage therapy can eliminate or reduce the need for surgery or pain medication.  Massage therapy is a natural healing mechanism for various illnesses and injuries, including repetitive strain injuries.  The kneading and stretching techniques that massage therapy incorporates can improve circulation, reduce tension and improve joint movements
Don't let your next home improvement or home-related activity come to a screeching halt because of RSI. Now that you know what to look for, you can take the appropriate precautions before you are dealing with a full-blown RSI. Remember, "an ounce of prevention is worth a pound of cure" – Benjamin Franklin.
About the Author: Richard Russ is a massage therapist and the owner of Russ Medical and Sport Massage Clinic. Learn more about him here and connect with him on Facebook, Twitter, Google+,  LinkedIn and at info@beavercountymassage.com.