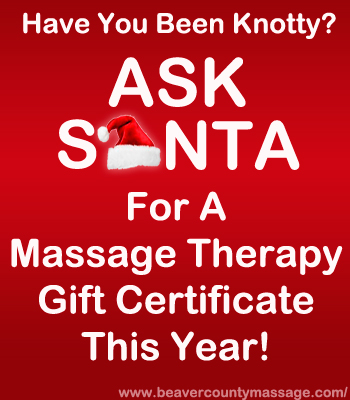 Everyone knows someone who is tired, stressed or has pain!
You know the people I'm referring to, you hear them comment regulary
about their stress levels at work, their sore neck, back or shoulder?
You hear their complaints and wish you could do something to help.
Well now you can!
Everyone can benefit from the pain relief and stress reduction that massage therapy
can provide.Let us, help you, help them! Massage therapy gift certificates and packages
from Russ Medical and Sport Massage Clinic make a practical and affordable gift solution
for your family and loved ones, and with our Christmas gift certificate sale,
getting them started with massage therapy is more affordable than ever!
SALE! Get $20 in bonus gift certificates FREE with every $100 in Christmas gift certificates you buy! (Offer NOT available online, phone and in clinic sales only).