Welcome to Russ Medical and Sport Massage Clinic!
Our goal at Russ Medical and Sport Massage Clinic is to provide the people of Beaver County, PA, Pittsburgh, PA, and all of southwestern Pennsylvania with the best, most effective massage therapy available. Learn more about our massage therapy services and give us a call.
How can we help you?
Sally F., Darlington, PA
Dr. Lou D'Amico, of Chippewa Chiropractic Clinic recommended that I visit Rick Russ for deep tissue massage for problems with my TMJ. I started 6 weeks ago and what an experience it has been. Rick said I would have some discomfort at first, and that I would have to do some stretches 3 times a day. I finished up 6 treatment yesterday, I expected good results, but was amazed just how good it has been. I was having headaches, earaches, eye pressure, and dizziness, some pain in my neck and shoulders. All of my muscles connected with the TMJ. I am so pleased to say that most of my pain is a thing of the past! Needless to say we have set up a schedule to continue on expecting even better results. With my massage, Chiropractic adjustments, and stretching, who knows how much better I will feel! But I am looking forward to all!
Peggy M., East Palestine, OH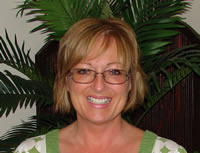 I was referred to Rick Russ by Dr. Lou D'Amico of Chippewa Chiropractic Clinic for further therapy on a frozen shoulder. I enjoyed an increase in my range of motion after the first session, and continue to see improvement after every visit. I have total confidence that with continued therapy and compliance with the exercises I was given that the condition will resolve 100% in time. Not only is Mr. Russ a total professional, but he is extremely knowledgeable in his field and makes sure I have a full understanding of what a frozen shoulder should involve, and what to expect from treatment. My family Dr. wanted me to take Celebrex for this condition. I would rather resolve the problem itself than just mask the pain. Rick Russ is seeing that becomes a reality for me. He came HIGHLY recommended by Dr. D'Amico and I can see why!