Welcome to Russ Medical and Sport Massage Clinic!
Our goal at Russ Medical and Sport Massage Clinic is to provide the people of Beaver County, PA, Pittsburgh, PA, and all of southwestern Pennsylvania with the best, most effective massage therapy available. Learn more about our massage therapy services and give us a call.
How can we help you?
Tabatha K., Aliquippa, PA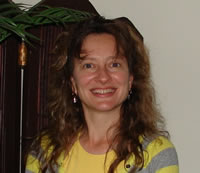 You never really know what to expect from any service, you go and you hope for the best. This place has exceeded my expectations. I was a terrible teeth grinder and through the years this has added stress through the head, neck, eye and ear muscles. I use to have a crackling feeling in the back of my head from being out of balance. Rick has worked on each of these areas and I feel wonderful. No more crackling! I feel so much more balanced. Once you realize how good you can feel, there is no looking back. I go to this Clinic every three weeks as part of my healthy lifestyle.
Stacy C., Aliquippa, PA, Hotel Front Desk Agent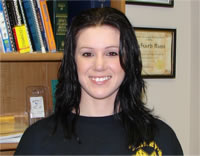 Two words can describe Richard Russ: "MAGIC MAN!"
I had been suffering from migraines for about a week, and I thought maybe a massage would help me. I was very surprised when I sat down to talk with Rich and he explained everything he would be doing, and actually making my posture a lot better. See, I had broken a lot of bones and my posture was not exactly the best.
During my first massage, Rich went over the parts of my neck I never knew had problems. He knew exactly where the parts on my neck hurt. He amazed me! The week after my first massage I had zero headaches and my moods were a lot better. I felt wonderful. I started walking more, and eating better.
Every time I go to see Rich I not only get a great massage, he also teaches me. I learn more about the human body and ways to treat it better every appointment. He really is a "MAGIC MAN!"
Thank you Rich!