Welcome to Russ Medical and Sport Massage Clinic!
Our goal at Russ Medical and Sport Massage Clinic is to provide the people of Beaver County, PA, Pittsburgh, PA, and all of southwestern Pennsylvania with the best, most effective massage therapy available. Learn more about our massage therapy services and give us a call.
How can we help you?
James D., Aliquippa, PA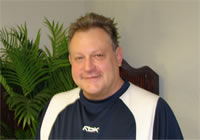 I lived with neck and shoulder pain for the last nineteen years. I tried every available treatment that I knew of without significant relief. When I came to Rick I had noticeable improvement after the first visit. Rick reached the areas where the source of the problems were.
With periodic massage and a series of stretching and strengthening exercises I've achieved lasting relief.
Thanks Rick!
Tabatha K., Aliquippa, PA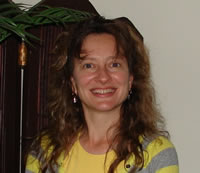 You never really know what to expect from any service, you go and you hope for the best. This place has exceeded my expectations. I was a terrible teeth grinder and through the years this has added stress through the head, neck, eye and ear muscles. I use to have a crackling feeling in the back of my head from being out of balance. Rick has worked on each of these areas and I feel wonderful. No more crackling! I feel so much more balanced. Once you realize how good you can feel, there is no looking back. I go to this Clinic every three weeks as part of my healthy lifestyle.