Welcome to Russ Medical and Sport Massage Clinic!
Our goal at Russ Medical and Sport Massage Clinic is to provide the people of Beaver County, PA, Pittsburgh, PA, and all of southwestern Pennsylvania with the best, most effective massage therapy available. Learn more about our massage therapy services and give us a call.
How can we help you?
James D., Aliquippa, PA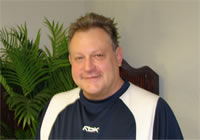 I lived with neck and shoulder pain for the last nineteen years. I tried every available treatment that I knew of without significant relief. When I came to Rick I had noticeable improvement after the first visit. Rick reached the areas where the source of the problems were.
With periodic massage and a series of stretching and strengthening exercises I've achieved lasting relief.
Thanks Rick!
Betty W., New Brighton, PA, Registered Nurse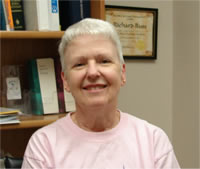 I started massage therapy because of my frequent headaches, which was my main focus. Not only have my headaches decreased tremendously, but in addition, massage therapy has improved my general health and well being. Richard is very professional and knowledgeable in his field! Thanks Richard!