Welcome to Russ Medical and Sport Massage Clinic!
Our goal at Russ Medical and Sport Massage Clinic is to provide the people of Beaver County, PA, Pittsburgh, PA, and all of southwestern Pennsylvania with the best, most effective massage therapy available. Learn more about our massage therapy services and give us a call.
How can we help you?
Donna B., Rochester, PA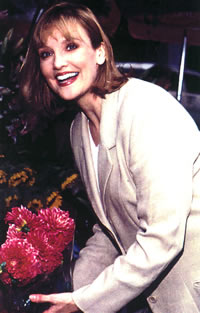 I came to Russ on a recommendation from a close friend who also happens to have spent her life in the medical profession – from nursing to hospice to becoming herself a licensed masseuse.
Russ however, I was told, helped her through a personal challenge and would be in her estimation the best person for my chronically aching "pain in the neck! Not only was she right – after only ONE session with Russ – my neck felt amazingly better! Plus – because of the time he spent showing me what I could do on my own to prevent a recurrence combined with the written exercise handbook he gave me – that problem with my neck has healed to the point of complete recovery!
MANY THANKS TO YOU RICK! That was the easiest "PAIN IN THE NECK" I ever got rid of!
Sally F., Darlington, PA
Dr. Lou D'Amico, of Chippewa Chiropractic Clinic recommended that I visit Rick Russ for deep tissue massage for problems with my TMJ. I started 6 weeks ago and what an experience it has been. Rick said I would have some discomfort at first, and that I would have to do some stretches 3 times a day. I finished up 6 treatment yesterday, I expected good results, but was amazed just how good it has been. I was having headaches, earaches, eye pressure, and dizziness, some pain in my neck and shoulders. All of my muscles connected with the TMJ. I am so pleased to say that most of my pain is a thing of the past! Needless to say we have set up a schedule to continue on expecting even better results. With my massage, Chiropractic adjustments, and stretching, who knows how much better I will feel! But I am looking forward to all!